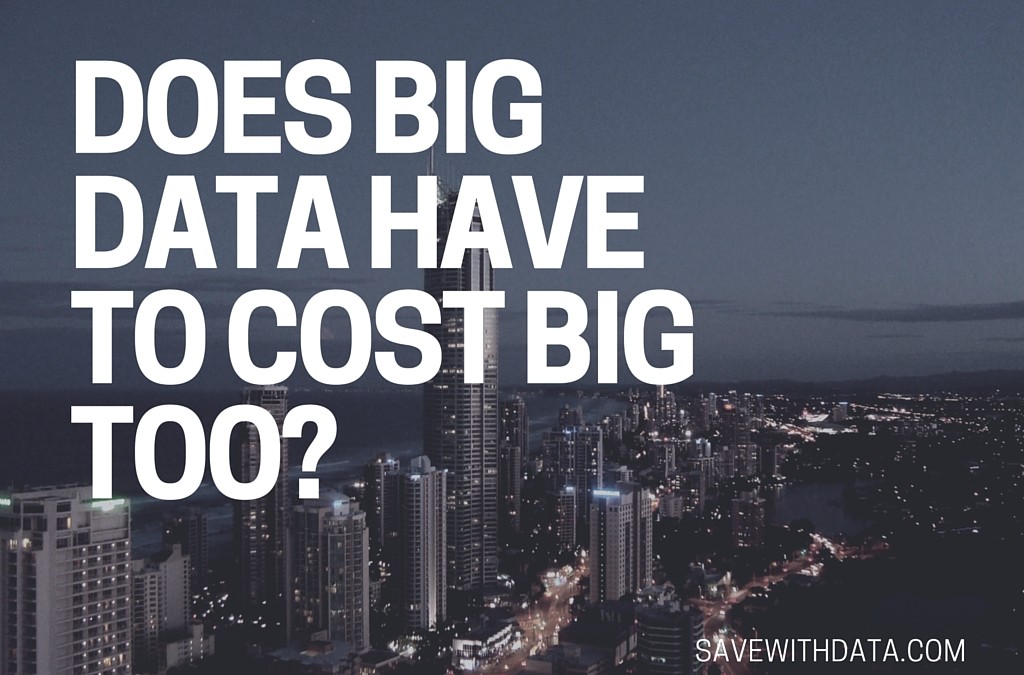 Big Data is bringing new business opportunities to companies around the world. We have officially entered this new age of Big Data, and it's helping business, education, healthcare and more. This Big Data is offering vast amounts of information at rapid speeds, even in real time. And this information is fueling insights, leading to better decision-making. These better decisions enable huge savings, huge increases in sales, and happier customers. But big business opportunities do come at a cost.
Big Data is not really a new thing. It has been used for years and years; but it seems new because it's something that is just now becoming affordable enough for it to be within reach for most businesses. Despite the decrease in costs, it still remains pricey.
Many companies are turning to software, such as Hadoop, in attempts to reap the benefits of Big Data, without the Big Cost. Although Hadoop is technically a free software, there are many costs associated with it.
The costs begin right away. The cost to set up the software is estimated at $9,000 a month, and takes around 4 months to do so. But the software isn't the solution itself; you'll need to hire a developer to develop the solution. But before you hire this developer, you'll have to hire a business analyst to determine what question needs to be answered, or what hypothesis needs to be investigated. Then, he will tell the programmer what to code.
Another cost gets added if you have data from other systems that you need to import to your Hadoop cluster. Which is likely, as most companies have over 6 systems. In this case you will have to hire a database specialist to do this for you.
Finally, if you're trying to get all you can out of the data, you will have to hire more data scientists and analysts. A business analyst alone is not effective when it comes to Big Data analysis.
So, it's really not free. It's actually estimated at just under $55,000 a month, according to this source.
But, this isn't exactly fair, or attainable for small or medium-sized enterprises. Even though using data analysis always improves ROI, it is sometimes too large of an up-front cost for some companies – even if they wanted to, they couldn't.
Luckily, there are options for companies that cannot afford this cost of set-up, maintenance and ongoing analysis. There are some companies that offer end-to-end solutions, however they do not offer their clients the best deal, as they are not customized to the company itself, they are a one-size-fits-all solution. But, there are a select few companies that truly do offer customized, end-to-end solutions at far less of a cost than these others. We did our research and found one for you, that offers customized solutions- in fact, they don't even list their services on their website in advance. They wait to meet with you, learn about your business, and then tell you how they can help you.
But what's even better is that they know that some are weary of putting that much cash upfront without seeing on a first-hand basis how it effects/benefits their company. This is why they have created a "special." They will analyze one of your data sets, for a greatly reduced cost, reflecting a problem area in your company, to see how that analysis alone can help you. You can find more details from this blog about it.